---
---
Tour of Features
---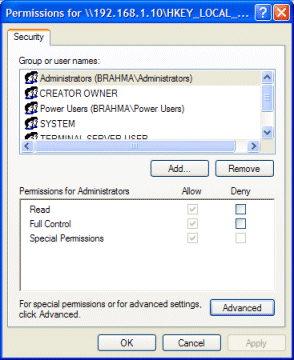 Resplendent Registrar supports all registry key security features by offering security information editors.

Set access restrictions on registry keys. Declare what permissions are granted or denied to the users or groups of your choice. Audit actions on registry keys and set the registry key owner.

Note: this functionality is only available when running on Windows XP,2000 or NT.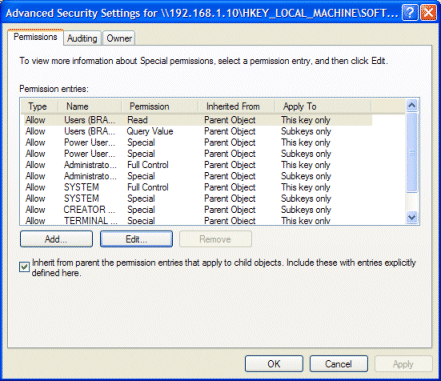 Overview of features
---
Copyright © 1997-2020 Resplendence Software Projects Sp. All rights reserved. Privacy Policy.
Page generated on 1/26/2020 12:51:47 PM. Last updated on 9/19/2019 12:19:34 PM.
---