---
---
WhySoSlow Beta
---
WhySoSlow v0.97 Beta is now available.
We have released a beta version of WhySoSlow. The reason we release this as a beta now is to give you an opportunity to provide us with feedback before the final release.

NOTE: This beta release is not suitable for novice users.


---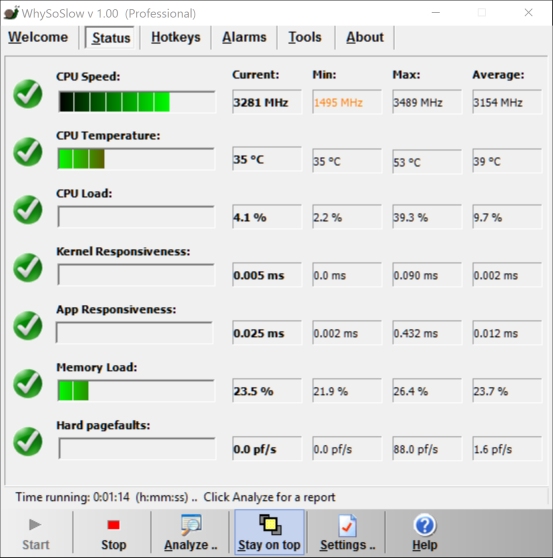 ---
What's missing in this beta
The things that are still missing in the beta release are:


Report text generated is far from complete

Documentation is not yet available

Some of the alarm actions that are listed are not available

This version will stop working after January 1, 2017
---
Feedback
If you provide us with useful feedback regarding this beta release, you may become eligible for a free license of WhySoSlow Professional, as soon as it's released. To provide us with feedback, please use our contact form.

NOTE: Please include the contents of the LOG.TXT file which can be found in the installation directory of WhySoSlow.
---
Download
You can download the latest version of WhySoSlow Beta from here
WhySoSlowBeta.exe v 0.97 build 21101, released November 1, 2016.
---